Transparent and Honest Pricing
The TrackTik solution helps streamline and automate security team management for thousands of businesses.
Discover how to better increase efficiency every step of the way, close your visibility gap, and keep your most important assets protected.
Request Pricing Information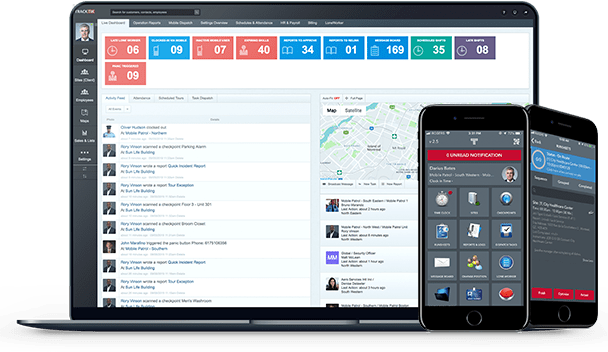 What We Do
TrackTik is part of Trackforce Valiant + TrackTik's leading security workforce management SaaS solutions.
The TrackTik solution takes care of everything needed for successful physical security firms and corporate security functions to operate at the highest level.
Discover how our suite of physical security management tools can strengthen your security operations today. Get your customized quote, created specifically to meet your business's unique needs.
See what makes TrackTik the most comprehensive and reliable solution to use when managing your security operations.